The Failed Cities Monologues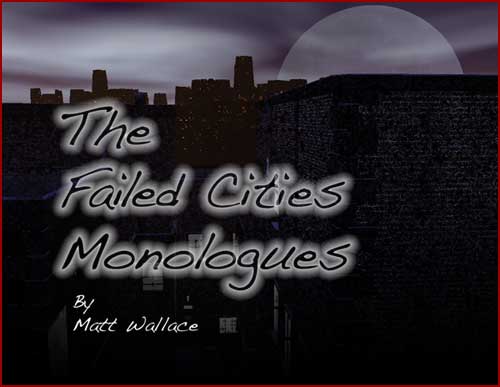 In a hardboiled dystopian future, one major American city has been divided in two. Separated by much more than a river, one side is an unfinished technological marvel populated by mega-skyscrapers where the wealthy live, work, and play. The other is a forsaken wasteland where order is strictly maintained by a rogue group of cleric soldiers known as the street preachers. But this dichotomy is about to change. Slowly, quietly, clandestine forces are working to undermine the small piece of redemption the street preachers have brought to their concrete flocks. In the face of watching their second chance crumble to dust, some will fight to stop it. Others will kill to make it happen.
A bold experiment in podcast fiction, The Failed Cities Monologues are told from the shifting perspectives of the characters who inhabit this world, twisted noir archetypes and cyberpunk warriors. Their lives and their stories are linked together by conspiracy, fate… and blood.
---
The Players
Ethan – Street Preacher
Sterne – Pit Fighter & Pulp Writer
Truck – Fast Drivin', Knife Wieldin'
Feral Twins – Death for Hire
Klimenko – Reluctant Detective
D'Anger – Deadly Beauty, Deadly Brains
The Maven – Back Alley Mediator
---
Get the whole story now on
Podiobooks
! Also available on
iTunes
. Or on Podcast Pickle
---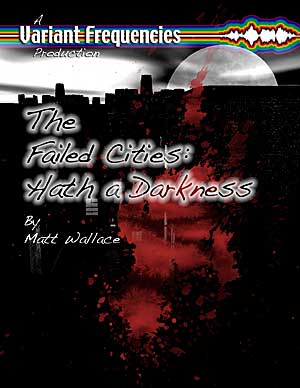 The Failed Cites: Hath a Darkness
As a special gift to all our listeners this holiday season, Variant Frequencies is happy to present THE FAILED CITIES: HATH A DARKNESS, an exclusive 10,000-word eChapbook written by Matt Wallace and available as a free .PDF download.
---